Who Can Become

Ajio Seller?
Ajio is the newest online store in India which connects seller and buyer on its platform which works on B2C model. Anyone can become Ajio Seller who is either manufacturing or retailer in any category.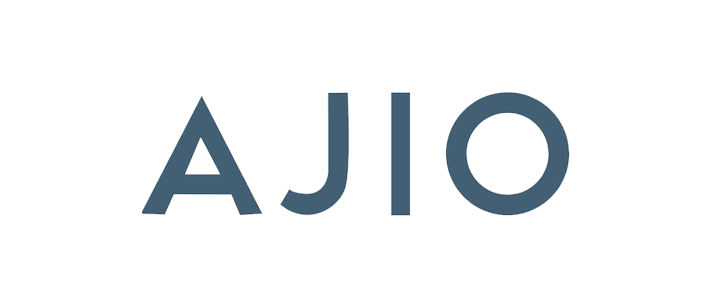 We list products to increase visiblity to generate traffic on the Ajio store
We do Model & Table-Top photo shoot which enrich product image results in sales.
We ensures money leaving on account matches the amount spent
We manage all Ajio reviews of your products in the most effective way
Our experts will help get your suspended Ajio account back to you
Our Warehouse Service is an added advantage for your Ajio business.
How to Become
Ajio Seller?
E-commerce these days is filled with cashback and discounts. Customers are liking these cashback and discount concepts a lot. Ajio is the succeeding vigorous thing when it evolves to pick from trading platforms. The Pros of selling on this platform. Take a look.
Ajio Seller Registration
Business registration on Ajio

List Products on Ajio

Manage Ajio dashboard

Shipping by Ajio
Documents Required
GST Number

PAN Card

Address Proof

Letter of Authorizationtem
Trademark Certificate

Digital Signature with Company stamp

Cancelled Cheque

A Current account in a bank
Frequently Asked Questions
What are the documents required to sell on Ajio? Can I register if I do not have a GST/GSTIN number? If you have a PAN card, you can register as a seller, but you will only be eligible to sell in tax exempted categories
Becoming an Ajio seller is free and the seller registration process takes only a few minutes.
Step 1: Go to Ajio seller registration.
Step 2: Provide your name, phone, email, and choose a password for the account.
Step 3: Complete the email verification process.
Step 4: Complete the mobile number verification process.
Ajio will verify the authority letter with the authorised distributor or brand.
In few cases, Ajio may ask the seller to produce additional documents or details like- a) Product/Packaging sample images. …
In few cases, Ajio may measure quality/customer service parameters of the brand/distributor.
Seller Seva consulted with me to understand my needs and then provided guidance on how to best start my venture. Their support has been invaluable in helping me get my business off the ground.
When we started an eCommerce business, we wanted to sell our product on amazon but there were so many hurdles than taking services from Seller Seva, and they have set up all for us, I recommend their services to anyone looking to start an online business - you won't be disappointed!
The eCommerce industry can be a daunting place for newcomers, but with the right guidance, it can be an immensely rewarding one.  The team at Seller Seva was incredibly helpful in getting me set up with my online business, providing valuable insights and advice every step of the way.
Seller Seva has a lot of experience in this field & they know exactly what a new seller needs. I am really grateful to them for their help.  I would recommend their services to anyone looking to start an online business. Thanks, Seller Seva!
The Seller Seva team was very helpful and guided me through the entire process. They explained everything to me in detail and helped me to understand the industry better.